Teeth Straightening Solution
If you dream of having a straight and symmetrical smile, but dread the thought of traditional metal dental braces, Invisalign clear braces might be the ideal choice for you. The favorite of many to straighten teeth, Invisalign will give you the smile of your dreams, and save you years of embarrassment from wearing wire braces. Dr. Stephen Dankworth and Dr. Kimberly Corrigan-Dankworth, our dentists at La Costa Dental Excellence in Carlsbad, understand the concerns you have regarding traditional braces, which is why they offer the Invisalign system as an ideal solution to straighten teeth.
How Do
Invisalign Clear Braces

Work?

Invisalign is a system tailored to your specific needs. After your first consultation with our dentists, sequential custom teeth aligners are made to apply pressure to specific teeth to move in the desired direction. As your teeth begin to shift, you will graduate to a different aligner and progress through several phases of teeth aligners until you have a beautiful straight and healthy looking smile.


Benefits of Invisalign Clear Braces
Nearly Undetectable | The most obvious benefit of wearing clear braces is that they can go practically unnoticed by others. Whether you're in an important business meeting, public speaking, or simply conversing with a co-worker, you can rest assured that the attention will be on you … not your braces.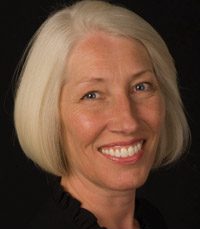 Oral Hygiene |
Because Invisalign braces are removable, it is much easier to maintain your normal oral health routine. Brushing and flossing around metal wires are a thing of the past.
Efficiency | Invisalign clear braces can often work much faster than traditional braces because they give Dr. Dankworth and Dr. Corrigan-Dankworth the ability focus on each individual tooth. By gently shifting teeth into place, they can often achieve the smile of your dreams in less than one year!
Beautification | Invisalign braces are the ideal choice to straighten teeth and give you the amazing smile you deserve! And because they're clear, you'll be confident and comfortable while they work.
Teeth Straightening in Carlsbad CA
Call La Costa Dental Excellence in Carlsbad today to find out more about Invisalign clear braces, orthodontics, and how we can give you a straight and incredible smile! We are easily accessible to all of North San Diego County including Encinitas and San Marcos, CA.
You May Also Be Interested In