La Costa Dental Excellence dentists Dr. Stephen Dankworth and Dr. Kimberly Corrigan-Dankworth use their extensive skill in cosmetic and restorative dentistry to benefit children in need around the world as well as local patients seeking brighter smiles.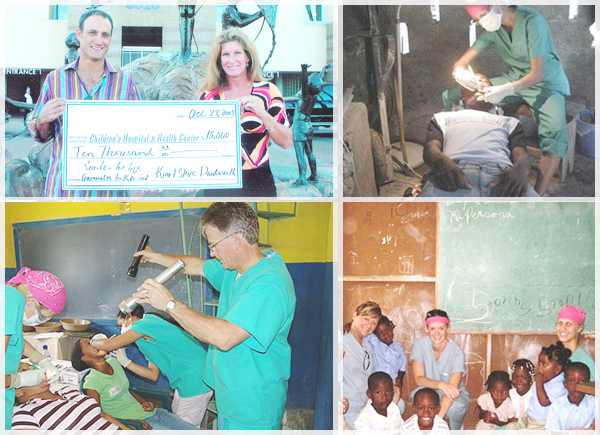 The Dankworths stay attuned to the needs of his patients and the greater San Diego community through his involvement with Crown Council and the Smiles for Life organization. Through Crown Council, he has helped to raise millions for children's charity organizations on both the local and the national level.
They are also involved members of the Carlsbad community. Dr. Corrigan-Dankworth uses her skills as a cosmetic dentist to assist adults who have fallen on hard times by improving their smiles with porcelain veneers and dental bridges to help them succeed during job interviews. Additionally, she raises funds for needy children through her participation in the Crown Council. A mother herself, Dr. Corrigan-Dankworth participates in school fundraisers and is an enthusiastic volunteer in the Booster Club.