Is Invisalign For Me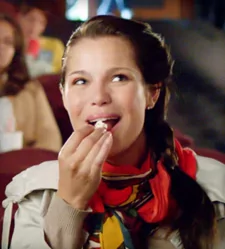 If you're looking for a great way to correct bad bites or get straight teeth, Invisalign clear braces could be the solution for you! They can solve a myriad of dental issues and make your smile a knock out. The following are a few of the issues that Invisalign clear braces have treated effectively.

Teeth Spacing:
Overcrowded Teeth

This occurs when there is not sufficient room in your jaw to allow all of your teeth to fit comfortably. When this issue is left untreated, a mouth with overcrowded teeth can lead to an increased possibility of developing gum disease. Additionally, it makes the cleaning of your teeth much harder. Invisalign clear braces are very effective in correcting teeth that are overcrowded and making them into a glorious smile with fabulous straight teeth.

Widely Spaced Teeth

This occurs when there is too much space in your jaw. Invisalign clear braces are an excellent choice to provide straight teeth in this situation.
Bite Correction with Invisalign
Crossbite Correction

One of the most common bad bites issues is a crossbite. These occur when your upper and your lower jaw is not aligned properly. It will usually cause a couple of the teeth in your upper jaw to bite onto the inside of your lower teeth. This can happen in the front or the sides of your mouth. Left untreated, the problem can cause excessive wear on your teeth as well as gum disease and in some cases bone loss. Invisalign clear braces repair this and give you straight teeth you can display with pride.

Overbite Correction

One of the bad bites that Invisalign clear braces can treat is an overbite. This is when your upper teeth are overlapping your lower teeth. This is usually attributed to over development of the jaw bone or genetics. Left untreated, an overbite may lead to irritation or problems with the gums and wear on your lower teeth. Eventually it may lead to pain due to problems with the joint in your jaw.

Underbite Correction

This is a problem that is signified by your lower teeth protruding over your front teeth. An underbite is usually the result of overgrowth of your lower jaw or undergrowth of your upper jaw. This can prevent normal teeth function and cause excessive wear. Invisalign clear braces do a wonderful job at correcting this and providing you with gorgeous straight teeth.
How to Choose an Invisalign Dentist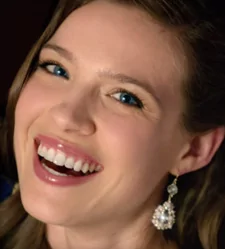 Choosing an Invisalign dentist who can straighten teeth with professionalism and proficiency, a practice you can trust, is a big decision. This is your smile we're talking about, after all. Our friendly, well-trained staff at La Costa Dental Excellence is dedicated to ensuring superior results for you. We understand each person deserves personalized care. We are an Invisalign dental practice that can give you confidence in the treatment you receive here.
In searching for an Invisalign dentist, there are a few things you may want to consider.

What is the philosophy of the Invisalign dentist?
Does this dentist care about you and your individual needs? Do you feel like they listen to you? Do you feel like you are being treated in a "cookie cutter" manner when the dentist is diagnosing you?
Our philosophy at La Costa Dental Excellence is we are here for you. Your particular dental needs are our first priority. Not only do we offer fabulous dental care to straighten teeth, we pride ourselves on our helpful, well-trained, friendly and caring staff. We want your visits with us to be pleasant. We strive to be your dental home away from home.

How long has the dentist been providing Invisalign services?
Having experience and training for a particular procedure, of course, is essential when you look to a professional to straighten teeth. Our well-trained doctors at La Costa Dental Excellence have been providing Invisalign dentist services to straighten teeth for many years. We know that this popular alternative to traditional braces for many adults is a fantastic option and we are dedicated to providing exceptional results for each patient who comes in.

Do they have any referrals from previous patients?
Word of mouth is one of the truest ways to find out if an Invisalign dentist is awesome. Can we provide you with positive references from our patients? You bet we can! La Costa Dental Excellence is happy to share our referrals on our website, where you can evaluate our services and see how many people we have helped with our Invisalign services.

Invisalign vs Braces
When you are ready to get braces so you can have the smile of your dreams, there are several options. While the end result of braces and Invisalign braces are the same a beautiful and confident smile – when you take time to compare the two methods, the advantages of Invisalign braces may surprise you. We at La Costa Dental Excellence are confident this information will help you make the best decision for you.

Comparison of Invisalign vs braces:
Food — With Invisalign braces, you don't have to limit the types of food you can eat. You simply remove the trays when it's time to eat and enjoy the foods you love. With traditional braces, there is a whole slew of foods that are no-nos.
Freedom — Invisalign braces are trays that are easily removed. They aren't stuck to your teeth like metal braces. You can take the trays out whenever you want. Also, there's no hassling with traditional braces rubber bands.
Appearance — Invisalign braces are almost indecipherable. People won't know you're wearing them. With traditional braces, there's no hiding them!
Face Shape — Invisalign braces are trays that slip over your teeth and don't make your lips or cheeks pucker. Metal braces push your lips out and change the shape of your face slightly and for some, this is rather embarrassing.
Dental Hygiene — Invisalign trays are easily removed to brush and floss your teeth. With metal braces, you might wonder if you've really gotten your teeth properly clean.
Materials — Invisalign devices are made of a comfortable and smooth plastic and do not cut or scar your gums and cheeks. Metal braces are, well, metal and often cut or cause bleeding to the inside of your mouth.
Time — When comparing Invisalign vs braces, most of the time, you will wear your Invisalign braces for less time than with traditional braces.
Confidence — Ultimately, you want to love your smile and either type of braces can get you there. However, when comparing Invisalign vs braces, there is a clear winner. Why? Because with Invisalign, you are able to go and do whatever you'd like with no embarrassment. You can smile with confidence knowing you have straight teeth!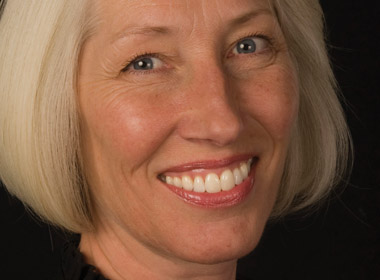 Invisalign FAQs
How many patients have been treated with Invisalign braces?
In the United States, over one million people have used Invisalign braces to achieve a straighter and more beautiful smile. It is one of the most popular dental procedures in practice today.
How do I get started with the Invisalign process?
Dr. Stephen Dankworth and Dr. Kimberly Corrigan-Dankworth are well-trained and knowledgeable about the Invisalign braces treatment. In addition, they are understanding and interested in you as an individual. They will give you a consultation to give you the information you need to help you make the right choice as you begin the process of getting a gorgeous smile. So, contacting us and making an appointment is your first step to getting an awesome smile!
Can you shift from traditional braces to Invisalign?
There are some patients that have successfully changed from traditional metal braces to Invisalign clear braces. We would be happy to give you a consultation and partner with you to help you get the prettiest smile you can.
Do Invisalign braces hurt?
At La Costa Dental Excellence, we do everything we can to make your visits with us pain-free. And typically, Invisalign braces wearers experience less pain than traditional braces wearers. However, when you get your new set of trays, you may experience some slight discomfort as the trays gradually adjust your teeth to create your new, gorgeous smile.
Is Invisalign really as convenient and awesome as it seems?
Our answer to you is yes! This system really is incredible! It works effectively, usually in less time than if you were wearing traditional braces, with less embarrassment because they're invisible, and with far less pain than traditional braces. We really can't say enough good things about Invisalign braces.
What is the cost of Invisalign?
Many people are concerned that the cost of Invisalign may be prohibitive. During our consultation, we will be happy to discuss the cost of Invisalign and you may be surprised that Invisalign actually can fit into your budget.
Give us a call or stop by for a visit today and we can get you started on your gorgeous smile, created by Invisalign! Dr. Dankworth and his team are happy to serve residents of Carlsbad and the surrounding communities of Encinitas and San Marcos CA!
You May Also Be Interested In