Whiten Teeth with a Professional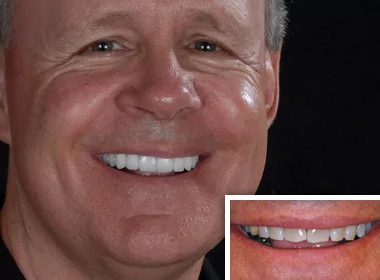 Has your natural smile lost some of its brilliance over the years? Leaving your teeth with unsightly stains or discoloration may reduce your confidence and leave you wanting to smile less. If so, professional teeth whitening can brighten and restore your smile, giving you back your confidence and enhancing your self image. Dr. Stephen Dankworth and Dr. Kimberly Corrigan-Dankworth are cosmetic dentists in Carlsbad and will give you all the information you need to select the ideal procedure to whiten teeth.

Professional Teeth Whitening
If you have purchased a store brand teeth whitening kit from your local market, only to be disappointed by its effectiveness and permanence, you are not alone. Over the counter teeth whitening kits usually aren't the same quality, nor do they usually have the ability to whiten teeth as much as professional whitening treatments. Our cosmetic dentists will take the time to evaluate your current smile and recommend the best teeth whitening procedure for you.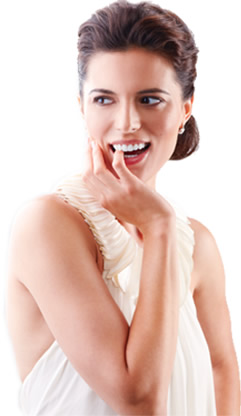 Services Provided to Whiten Teeth

The Zoom! Teeth Whitening System | An extremely popular procedure, you can expect results of up to 8 shades lighter! The entire process only takes approximately one hour to complete, and is a fast, safe, and effective method to give you a beautiful white smile.

Nite White Take-Home | Busy schedules can often get in the way, and the Nite White Take-Home system is an extremely convenient teeth whitening option that fits with both your lifestyle and your time constraints. The comfortable custom molds are made specifically for you and are worn only at night while you sleep.

Day White Take-Home | Another fantastic option to whiten teeth is the Day White Take-Home system. The comfort-fit molds are worn for only 30 minutes to an hour each day, giving you the flexibility to whiten at home and around your own schedule. With only 20-30 sessions, you can achieve the maximum results and show your beautiful, white smile off to the world.

What Does the Teeth Whitening Process Look Like?
Many patients wonder how exactly the teeth whitening process works. To show you just how easy it is, please enjoy this video submission from one of our happy Zoom Whitening patients:
Schedule Your Teeth Whitening in Carlsbad CA
For more information on the professional teeth whitening systems we offer, call our Carlsbad office today! We've helped patients throughout the Encinitas and San Marcos, CA areas get brighter, whiter teeth.
You May Also Be Interested In