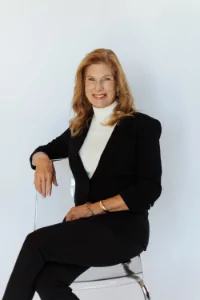 Kimberly Corrigan-Dankworth attributes her expertise in performing state-of-the-art dental procedures to her lifelong love of learning. Dr. Corrigan-Dankworth earned her dental degree from the University of the Pacific. Since then, she has continued to hone her natural talent for dentistry with rigorous continuing education programs in her field. Along with her husband, Dr. Stephen Dankworth, Dr. Corrigan-Dankworth entered private practice in 1984. She established La Costa Dental Excellence in Carlsbad CA as a center for patients seeking knowledgeable dental care from a dedicated San Diego cosmetic dentist. Dr. Corrigan-Dankworth has trained with some of the most prestigious dental organizations and is fast becoming known as a leading dentist in both cosmetic and sedation dentistry.
Advanced Dental Treatment
Dr. Corrigan-Dankworth's extensive education in dentistry allows her to hone her expertise continually in a wide variety of services. She takes a comprehensive approach, focusing not only on the health of the mouth, but also on its effects on the entire body. Dr. Corrigan-Dankworth takes care to listen to patients' aesthetic concerns while determining their needs for optimal oral health. As a widely respected cosmetic dentist, she is a member of many prestigious dental organizations including:
The American Dental Association
The California Dental Association
The Crown Council
Doctors of Conscious Sedation
Dr. Corrigan-Dankworth values the relationships she has with her patients and the La Costa Dental Excellence staff. She enjoys interacting with patients so that she can set them at ease and provide them with the best dental care possible. After more than 20 years practicing in Carlsbad as a cosmetic dentist, Dr. Corrigan-Dankworth has learned how to make apprehensive patients feel comfortable. Patients who require extensive dental treatment also come to Dr. Corrigan-Dankworth for reconstructive dentistry that restores the smile's function and aesthetic appeal with the comfort of sedation.

Devoted Mother and Community Leader
The Dankworths are involved members of the Carlsbad community. Using her skills as a cosmetic dentist, Dr. Corrigan-Dankworth assists adults who have fallen on hard times by improving their smiles with porcelain veneers and dental bridges to help them succeed during job interviews. Additionally, Dr. Corrigan-Dankworth raises funds for needy children through her participation in the Crown Council. A mother herself, Dr. Corrigan-Dankworth participates in school fundraisers and is an enthusiastic volunteer in the Booster Club. She also enjoys skiing, walking, biking, and working on photo albums with her daughter.