Prepless Same Day Veneers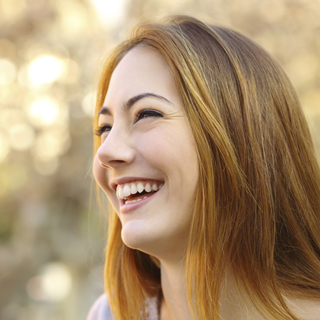 Dr. Dankworth is proud to serve patients with premier cosmetic dentistry methods. Our doctor and his team are committed to giving patients beautiful smiles with noninvasive treatments, and Lumineers is a great option that is both conservative and highly effective.

What are Lumineers for Teeth
Lumineers are one of the latest advancements in cosmetic dentistry that will transform the aesthetic of your smile. Lumineers are thin shells that sit on the surfaces of damaged or unsightly teeth. Some of the ways Lumineers can improve your smile include:
Controlling the size, shape, and texture of the teeth
Restoring beauty to broken or cracked teeth
Brightening stained, dull, or discolored teeth
Protecting damaged or broken teeth
Filling in gaps between the teeth
Comparing Lumineers and Porcelain Veneers
Lumineers and porcelain veneers are both tooth-colored shells that serve as transformative cosmetic dentistry treatments. Both Lumineers and porcelain veneers provide a variety of benefits and are a more conservative alternative to dental crowns.
Unlike porcelain veneers for teeth, Lumineers are ultra-thin. Lumineers can be placed over the teeth in a single visit because they are slim and compact. Traditional veneers for teeth require tooth preparation and additionl time to transform your smile. Lumineerssame day veneers can be placed directly on top of your natural teeth with zero prep, drilling, or discomfort!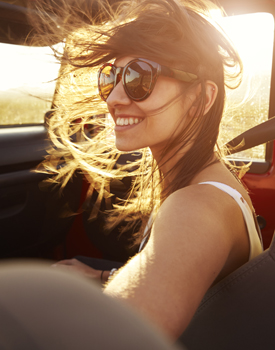 Lumineers Prepless Veneers:
Can often be placed in only two visits to our office
Eliminate pain and discomfort associated with traditional veneers for teeth
Can be reversed at anytime because they do not damage your natural teeth
Serve as an effective and fast solution to all kinds of cosmetic imperfections
Are Lumineers Right for Me?
Our dentist will take the time to make sure you are evaluated on an individual basis to determine your candidacy for Lumineers. After a consultation with Dr. Dankworth, we will create a specific plan of action to transform your smile with Lumineers. Come in twice to our office and achieve that elegant smile you have always wanted!

Ready for a Smile Transformation? Call to Learn About Porcelain Veneers!
Call, text, or contact us using the form on this page to schedule your cosmetic consultation. We've helped patients all around Carlsbad and San Marcos transform their smiles with our cosmetic dentistry procedures!
You May Also Be Interested In