Sleep Apnea Treatment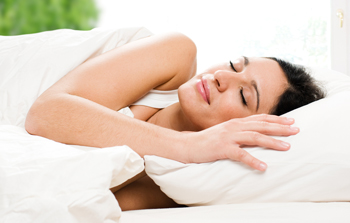 Can't seem to get a good night's sleep? Is your snoring keeping your family awake at night? If you've taken desperate measures to stop snoring but nothing seems to work, you could be suffering from a condition called sleep apnea. Sleep apnea is a common problem and can have a very negative effect on your sleep AND your health. Left unaddressed, sleep apnea disrupts your breathing and can potentially lead to truly serious complications.

What is Sleep Apnea?
An "apnea" is a pause in breathing—hence sleep apnea, or "pauses in breathing while sleeping". The dangers in this condition are obvious. It is important to know that snoring doesn't automatically mean that you have sleep apnea and in reality it is impossible to self diagnose. This is why it is so important to seek out a trusted sleep apnea treatment provider. Dr. Stephen Dankworth and Dr. Kimberly Corrigan-Dankworth of La Costa Dental Excellence in Carlsbad, CA have the experience and the knowledge to help determine if the symptoms you are experiencing are truly signs of sleep apnea and can provide a sleep apnea treatment that enables you to stop snoring, sleep more soundly (and your family, too!), and mitigate further health hazards associated with sleep apnea.
Sleep Apnea Symptoms
If you believe that you may be suffering with any of the following symptoms, further sleep apnea diagnostic measures should be considered:
You seem to stop breathing while you are asleep, either briefly or for longer periods of time.
Others notice that you are barely breathing or taking very shallow breaths while sleeping.
You experience morning headaches or headaches after naps.
Insomnia is a common sign of sleep apnea as your normal sleep patterns are disrupted.
Numerous reports indicate that sleep apnea can have very serious long-term effects on your health, even including a decline in your normal liver function. Only a qualified specialist can determine if you have sleep apnea and provide you with the most effective sleep apnea treatment.

Get Sleep Apnea Treatment in Carlsbad
Call our office today to schedule an appointment to discuss potential sleep apnea solutions and find out how you can begin to sleep better! We are located in Carlsbad on the corner of Rancho Santa Fe Rd and La Costa Ave, convenient to neighboring communities including Encinitas and San Marcos, CA.
You May Also Be Interested In