The Key to Pain Free Dentistry in Carlsbad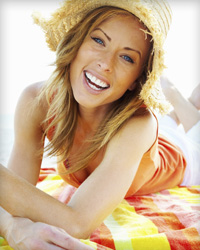 If you experience fear at the dentist and are looking for pain free dentistry, dental sedation is an excellent choice. You may wonder, how does dental sedation work?
In our La Costa Dental Excellence office, we usually recommend oral sedation, which involves giving you a small pill you take about an hour before your actual dental procedure. You will need to have someone drive you to the dentist office, as oral sedation makes you drowsy by the time you arrive. Once you are relaxed in the dental chair, Dr. Dankworth, practicing pain free dentistry methods, will then take care of your specific dental needs. Because oral sedation relaxes you so effectively, once your procedure is completed, you will be driven home, as you will still be too drowsy to drive.

"I didn't think sedation would be as good for me as roughing though it. Wrong! I had a pretty extensive work-over and it was a breeze. Rather than a stress filled day before during and after, I was relaxed all day and the work is now behind me. They have it down to a science!"
– Gerry T.
Another method of sedation pain free dentistry often used is
laughing gas
. Laughing gas provides you with a relaxed feeling. The gas is administered via a mask that is placed over the nose. Dr. Dankworth
allows you to become completely relaxed
prior to beginning your pain-free dentistry dental procedure.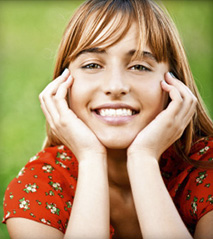 Dental sedation is a method that can work, no matter your level of fear or anxiety you might have. The best part about sedation dentistry is that no intravenous needles or tubes are needed. This eliminates another level of fear of the dentist that is present for many patients. In most cases, depending on the level of sedation, you may not even fully remember the procedure. You will be completely relaxed and comfortable during the entire procedure.
Let Dr. Dankworth help you to overcome your fear and anxiety with the pain free dentistry method of oral sedation. Our friendly staff at La Costa Dental Excellence is sympathetic to your possible fears and we do all we can to ease those fears. Pain free dentistry using oral sedation and laughing gas can dramatically ease your fears and make your visits to the dentist a positive one while making your smile a knock out!

Contact Us for Oral Sedation and More in Carlsbad!
Call or stop by today and let us explain more about pain free dentistry using dental sedation methods that we offer for patients near Carlsbad, Encinitas, and San Marcos CA!
You May Also Be Interested In