Gum Disease Treatment for Better Oral Health
If your gums are sensitive or you have excessive bleeding when brushing, you may be experiencing the early symptoms of gum disease, also known as periodontal disease. Early periodontal treatment is essential to prevent more serious complications that could greatly affect your long term oral, and overall, health. We can detect and address these issues early through using the OralDNA diagnostic system and other effective periodontal treatments.

What is Gum Disease?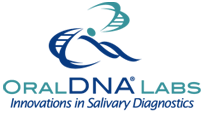 If you have plaque buildup on your teeth, it can cause bacteria to form within your gum line. This bacteria can create an infection that will eventually deteriorate your teeth and the surrounding structure. Proper periodontal treatment involving the OralDNA diagnostic system we employ can stop gum disease from creating permanent damage.

Gum Disease Symptoms
Common signs of periodontal gum disease include:
Bleeding gums
Teeth that appear longer
Teeth that feel loose
Pus around the gumline or teeth
Gums pulling away from your teeth
Bad breath
How to Prevent Gum Disease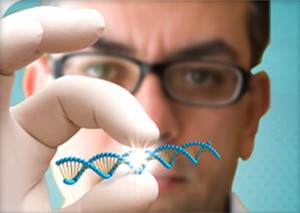 Of course the best method of protection from gum disease is prevention, and our dentists make sure to educate you on the best steps to take to maintain your oral health.
Brushing Regularly | More than just brushing in the morning and night, we highly encourage all patients to brush after every meal.
Flossing | Flossing every day will help to remove any residual food particles that may have been caught between teeth or under the gum line.
Antiseptic Rinse | Rinsing regularly with an oral mouthwash can kill lingering bacteria in your mouth as well as freshen breath.
Regular Check-ups | Making regular office visits for check-ups and cleanings will ensure good oral health. We are happy to educate you on the most effective ways to create and maintain healthy habits.
Periodontal Treatment | Dr. Stephen Dankworth or Dr. Kimberly Corrigan-Dankworth may prescribe antibiotics to kill any bacterial source of infection, and also utilize the OralDNA diagnostic system as part of your periodontal treatment.
Gum Disease Treatment in Carlsbad CA
Call our Carlsbad dental office today to find out more about gum disease prevention and periodontal disease treatment! We are located on the corner of Rancho Santa Fe Rd and La Costa Ave, convenient to neighboring communities including Encinitas and San Marcos, CA.
You May Also Be Interested In